Appreciative Inquiry leadership coaching will provide a living, thriving and evolving process that leads individuals and teams in innovation, trust and accountability. It will bring out the very best in individuals as whole human beings where in turn, teams will create an organizational business culture of imagination and inspiration. This coaching will provide a process, structure and tools for you and your team to reach your full potential on 5 levels of human development; professional, personal, presencing, and mindfulness. Appreciative Leadership is the relational capacity to mobilize creative potential and turn it into positive power - to set in motion confidence, energy, enthusiasm and performance.
Your Instructor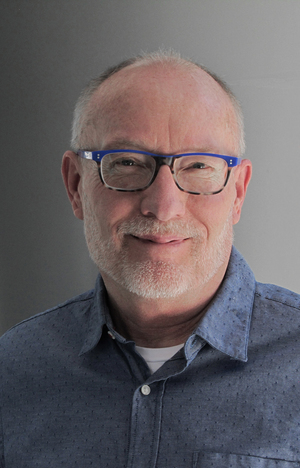 Will Wiebe has worked for years serving hundreds of individuals as a professional executive leadership development and life strategist coach.
As a leadership development and life strategist coach, I guide businesses and organizations teams in a co-creative collaborative partnership, whereby they have an opportunity to create a holistic leadership development framework with results that are attainable, measurable and specific, that have a lasting impact in their professional business and personal lives.
Will's coaching also provides a process where individuals improve their leadership capacity, grow performances that transforms learning, creates positive relations, strong teams and innovation, strengthens and infuse interpersonal skill development whereby individuals and teams create a culture of inspiration and re-imagination.
My strengths as a Coach:I'm passionate about building a collaborative and compassionate approach to coaching.I have a intuitive gift for guiding and facilitating a holistic systems approach to leadership development, team effectiveness and decision making.
What makes my coaching unique: Will provides a process that creates a culture of transformation, re-imagination, inspiration and illuminates powerful positive creative change in individual's professional and personal development.
Will's holistic positive inquiry approach to leadership brings out the best in everyone. This revolutionary approach brings individuals together, drives companies forward and takes your leadership skills to a whole new level.
Inquiry: Leading with positively powerful questions.
Illumination: Bringing out the best in people, businesses, organizations and situations.
Inclusion: Engaging with others to co-create the future.
Inspiration: Awakening the creative spirit.
Integrity: Making choices for the good of the whole.
Shifting from "blaming and fixing" to "inspiring and progressing"
Engaging innate leadership at all levels of the organization
Recognizing the opportunities within problems
Integrating appreciative inquiry and leadership
Frequently Asked Questions
What will it take to create, grow and strengthen our business teams ?
I will provide your team with the process of learning and integration of Appreciative Inquiry and Leadership Development that will focus on what works to drive winning performance to build a thriving team
What would it take to move my team from a form of dysfunction to a positive functional team ?
Create a working environment to include trust, to engage in unfiltered conflict around ideas, commitment to decisions, action plans, accountability, and to focus on achievement of results.
How can I move my team to a strength based leadership environment ?
With learning and integration of Appreciative Inquiry, you and your teams will learn and understand the power of the positive approach to leadership that brings out the best in everyone
Together we will thrive.
As your coach, I'm ready to help you, your team, your business, organization and company. In this co-creative collaborative partnership, you will have an opportunity to create a holistic leadership development framework with results that are attainable, measurable, and specific which will have a lasting impact in your professional business and personal life work.
My goal as an executive coach is to increase the client's sense of independence, personal control, and fulfillment. I work on an assumption, supported by experience, that we carry within us the means to enhance our own effectiveness and joy.
Through this partnership, we will manage the progress of self-accountability and as your coach, it's my role to hold attention to what is important for you, to leave the responsibility with you to take action, and to help and accompany you on your journey. Your leadership development will be strategic and will encompass all areas of professional and personal growth, that are important to you, your business, organization's mission, vision, culture and core values.
Growing as a leader requires attention, reflection, feedback and learning new growth-filled mindsets and approaches that will fulfill your professional and personal purpose.